The annual COACH Pride collection has arrived with colorful styles that celebrate equality!
(Contains affiliate links.)
One of my favorite modern traditions? The COACH Pride collection that arrives annually in June – which is famously pride month, of course.
It's fantastic to see COACH consistently align themselves with equal rights and celebrating love in their own special way. And each year, the collection seems to be growing in size! This year we're getting a large selection of handbags (naturally) as well as wallets, sneakers and an umbrella.
Yes. You read that correctly! You can now show off your pride while simultaneously keeping the rain out of your hair in a downpour.
Supporting the LGBTQIA+ Community
In addition to rainbow styles, the COACH pride collection also supports the LGBTQIA+ community. This year, the COACH Foundation has made donations to four supportive organizations, including their longstanding partner the Hetrick-Martin Institute, the Albert Kennedy Trust and new partners the Point Foundation and CenterLink Community of LGBTQ Centers.
You may learn much more about COACH's efforts to champion equality around the globe at Coach.com/DreamitReal.
This year's collection is also bigger than ever, with summer 2021 styles available at both COACH and COACH Outlet. Prices range from wristlets at $32 to a luxurious belt bag at $495.
Take a closer look at the COACH Summer 2021 pride collection styles, below!
COACH Pride Collection Handbags for Summer
It of course wouldn't be a COACH collection without some pretty fantastic handbag options and the pride designs are super fun! The backpack will be perfect for all those summer festivals that are returning this year and the belt bag is an inventive design that's equal parts stylish and functional.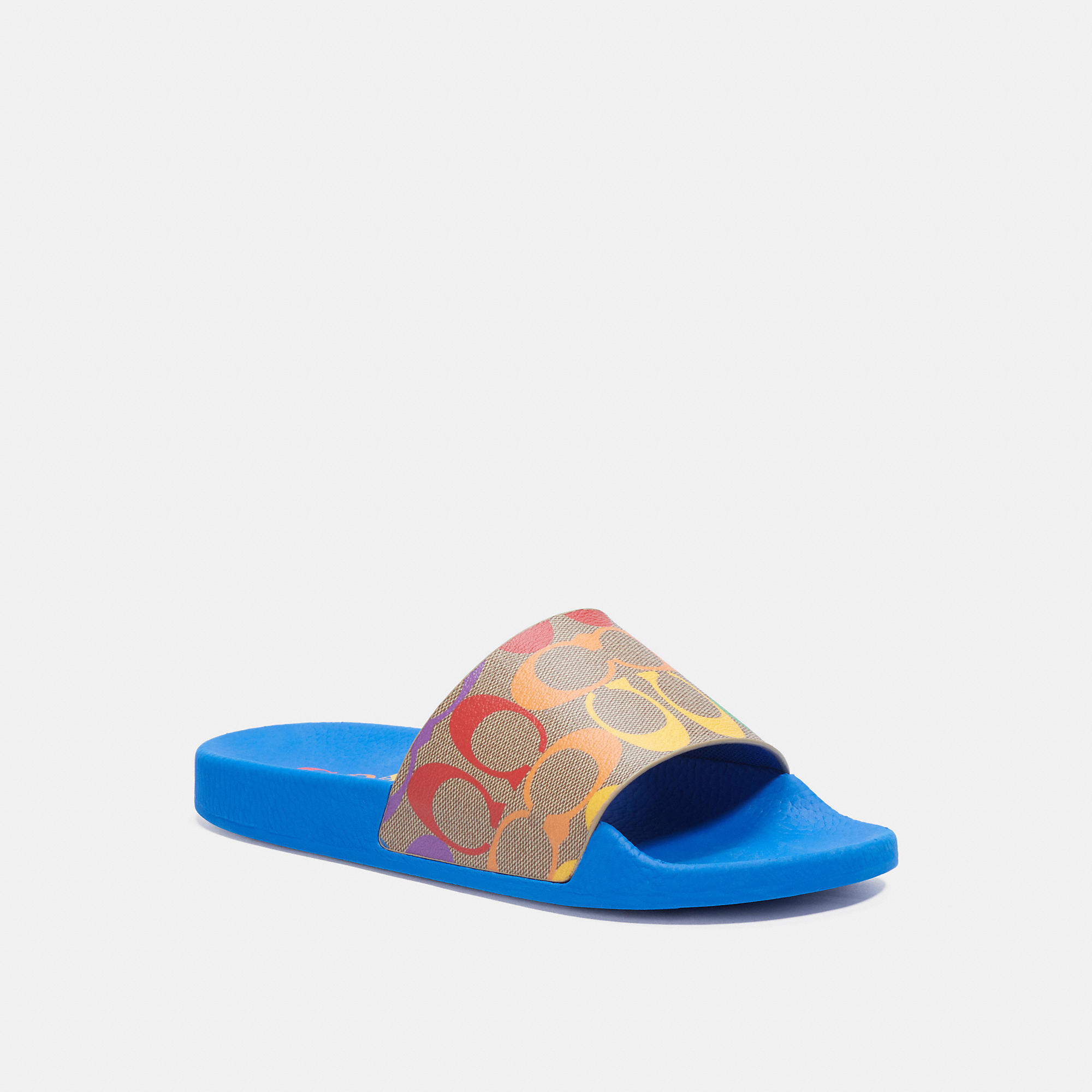 Rainbow Shoes for Summer
From street-ready sneakers to slides that are perfect for trips to the pool, these rainbow styles are ready for summer!
PRIDE ACCESSORIES
This year's COACH pride collection features an array of colorful accessories. In addition to the umbrella, there are also several wristlets for stowing your credit cards as well as a rather cool phone case with a stylish gold chain.
COACH Rainbow Apparel
Act fast, because the rainbow apparel from this year's COACH pride collection is selling out quickly!
Thank you for reading! If you have any special occasions coming up, checkout this post on dresses fit for every budget. Hope you have the most wonderful summer!
---
Join the #DreamSquad:
Sign up for the weekly newsletter and receive exclusive dreamer content you won't find on DREAMINLACE.com straight in your inbox. Let's be dreamers, together!
---
Stay stylish and chase your dreams!
XOXO
Kelly
TWITTER * INSTAGRAM * FACEBOOK
Follow